What's the best way to tackle this uncertain pandemic we are currently facing? #QuarantineAndChill of course. Life in a sport-less world is pretty much unimaginable – yet here we sit. Here's a pretty random list of shows you may or may not be familiar with that will definitely help you pass the time.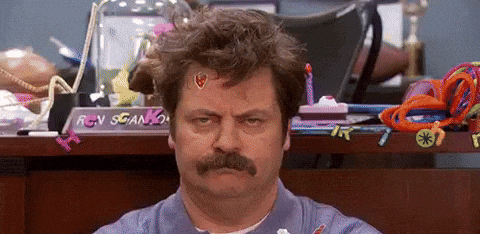 It's Always Sunny In Philadelphia – If you've never hung out with the gang from Paddy's Pub you're in for a treat. It's one of the longest running sitcoms for a reason. If this show doesn't make you laugh then we probably wouldn't be friends.
Breaking Bad – If you aren't familiar with Walter White then we'd like to see the rock you've been living under. We feel that watching Breaking Bad a second time might drastically change your perception of the series. Do you still show sympathy for Walt the second time around?
True Detective (season 1) – This series can get really gritty and sometimes pretty dark, but it is so worth the watch. Matthew McConaughey and Woody Harrelson are absolutely captivating as they try to solve the murder of a sex worker named Dora Lange. Upon rewatching can you spot all of the Easter eggs sprinkled through the different episodes?

 

Sharp Objects – based on the the Gillian Flynn novel, Sharp Objects follows Camille Parker – a reporter sent to her home town of Wind Gap to cover the the story of two girls, one murdered and one missing. This dark murder mystery has multiple plot strands led by the captivating acting of Amy Adams.
Peaky Blinders – Crime boss Tommy Shelby and his gang are dead set on moving up in the world no matter the cost. It's based around a fictionalized version of the real-life crime gang in the early 1900s. The name Peaky Blinders refers to a particular practice that the gang members had. We won't spoil it for you if you haven't seen it.
The Office – There might not be a better binge worthy show out there. There isn't a single episode that won't have you rolling. It's very relatable if you've ever had a job that you disliked. Once you start it's really hard to stop – that's what she said…
Game of Thrones – If you haven't seen it, then you're in for the long haul. Every episode leaves you with more questions than answers. It's an emotional rollercoaster where your love/hate relationship with the characters can change multiple times. It was a global phenomenon for a reason.
Seinfeld – Listed as one of the world's most enduring comedies, Seinfeld resonates with real people and their idiosyncrasies. The coronavirus pandemic almost sounds like the plot of a Seinfeld episode. Unfortunately it's not, but Seinfeld will help you pass the time while putting you in a better place mentally.
Stranger Things – Anybody who grew up in the 80's will really find a sense of nostalgia when watching Stranger Things. It's a mix of investigative drama coupled with supernatural elements that really is much more complex than just a "monster' story.
Ozark – The storyline for Ozark has similarities to Breaking Bad in that the inspiration derives from an everyday guy digging himself out of tragedy. It makes you wonder what would you do if you put yourself in Marty Byrde's situation?
The Wire – The Wire is the best show that never received the notoriety it deserved. This crime drama is an authentic depiction around the inner city Baltimore drug scene. This one is can't miss television.
Sons of Anarchy – Loosely based around the real-life Hell's Angels Motorcycle Club, Sons of Anarchy is a bloody rendition of brotherhood that navigates the unexpected journey of tragedy.

 

30 Rock – 30 Rock is a series based on Tina Fey's experiences as head writer for Saturday Night Live. 30 Rock personifies what everybody thinks about the corporate structure in a comedic way. There's a good reason why it was nominated for 22 Primetime Emmy Award nominations in 2009 alone.
Silicon Valley – Silicon Valley is a comedy series that focuses on a startup company navigating the Silicon Valley landscape. It may seem outlandish, what one has to think that the real life Silicon Valley is portrayed pretty accurately. The characters, one liners and current day trends make Silicon Valley very much binge worthy.
Phineas and Ferb – Yes it is a Disney show intended for children. Yes it is very much worth watching.
The Sopranos – The Sopranos is considered a masterpiece by both critics and audiences. It depicts the life and times of crime boss Tony Soprano as he struggles with the harsh realities and consequences of operating in the underworld. This is another one that is totally worth rewatching if you've already seen it.
What does this list tell us? It tells us that HBO is a beast when it comes to original programming. There is so much original content out there today that is is hard to keep track. These are only a few of the shows that we deem binge worthy. There are so many that aren't listed that could have made the list. Is the list random? Yes, but we wanted to try and provide some variety. Again we want to say it, the best way the flatten the curve from the coronavirus pandemic we are currently facing is to stay inside. For once, the best advice is to just curl up on the couch and binge watch your favorite show until this passes and we can get back to a normal life.