The way so many people think often falls within the confines of what is easy, safe or familiar. Sometimes a good idea can come from an 'inside the box' mindset, but rarely will it take your business to the next level. Taking a leap of faith is a very scary proposition, but can be more than worth it in the long run. It t doesn't have to be something complicated. Sometimes simple is better, but it's important to have a plan.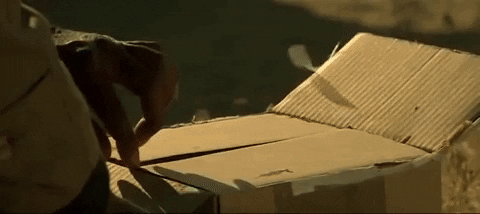 Be different. Be unique. Think outside the box.
Here are a few outside the box ideas that can take your business to the next level.
Spice up your packaging. Surveys show that over 64% of consumers make decisions based on creative packaging. Think about it – your product's packaging is the first thing the customer sees.
Guerrilla marketing is a strategy that is underutilized. We aren't talking about just giving away free stuff, even though people do love free stuff. Make them work for it, but at the same time create something that reaches people as they go about their typical daily routines.

 

Create a side project. Side projects are a great way to show creativity. It doesn't have to be anything time consuming or expensive. It could be something as simple as starting an external blog discussing related industry news.
Start a podcast. We've said it before but podcasts are really gaining traction. Smartphone technology has essentially changed how people consume information.

 

Get out in the streets. Today's online age has really taken some of the personalization away from marketing campaigns. Get out on the streets and let people see you. Go old school with flyers or create some type of personal engagement contest.
Create an online magazine. We know we know, you don't have time. There is no timetable for when this has to be completed. Work on it in your spare time. People see your efforts and will appreciate them.
It's all about long-term goals. Something that might take some extra effort or a little extra money on the front-end, will pay dividends in the long run. Be different. Be unique. Think outside the box.