Social media is defined as online communities that allow people to share content quickly, easily and in real-time. The ability to share opinions, photos or events has completely changed the way everybody lives their lives. In a nutshell, people engage in different social media channels for entertainment or current events. So why do so many businesses use social media as a year long infomercial? Why do companies try to force feed the masses a message that probably only applies to a relativity small audience? The answer is simple – every company knows they need to utilize social media, but very few actually take the time to do it right. Obviously there are a number of clear-cut strategies that can be implemented to target a specific consumer, but we're just talking how to organically grow your brand through your different social channels.
Joe Dirt was wise on so many levels, but this quote really stands out:
Joe Dirt : You're gonna stand there, ownin' a fireworks stand, and tell me you don't have no whistlin' bungholes, no spleen splitters, whisker biscuits, honkey lighters, hoosker doos, hoosker don'ts, cherry bombs, nipsy daisers, with or without the scooter stick, or one single whistlin' kitty chaser?
Kicking Wing : No… because snakes and sparklers are the only ones I like.
Joe Dirt : Well that might be your problem, it's not what you like, it's the consumer.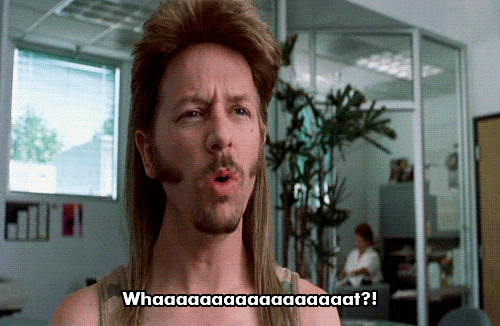 This quote nails it. It's not what you like, it's the consumer. What's the number one thing most consumers want from social media……entertainment!!! Achieving this isn't rocket science. Put yourself in their shoes. When you scroll through Facebook, Twitter or Instagram – what do you want to see? Sometimes a company must take off their marketing cap and just use common sense. Most people want to see big bright pictures, watch short videos, and escape the real world if only for a brief period of time. 
Don't over overcomplicate it.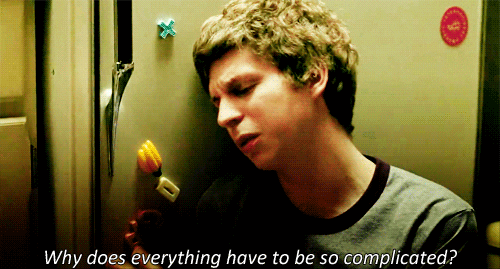 A good rule of thumb is to implement an 80/20 rule. Entertain 80% of the time, and sell 20% of the time. It's that easy. Take the time to post quality photography or short videos. You don't have to invest in expensive camera equipment to achieve this. Today's iPhone or Android devices have the capability to take amazing shots that are perfect for social media. Sometimes these shots are better because it shows there is a human element behind your brand. Cut down on the copy. Nobody wants to read a book on Facebook during their lunch break. Post with frequency. This doesn't mean you have to post multiple times a day. Three times a week might work for you. The worst thing you can do is go a month without posting then shoot out four posts in one day. All this does it tell people that someone at your company found 5 minutes to jump on your social channels to throw some stuff in the wind. Be social with it. Search for people talking about your specific industry and engage with them. After all, there's a reason they call it social media. Lastly, have fun with it. People want to be a part of something that is fun. If they can tell you are having fun, why wouldn't they want to jump in and join the conversation.